What and who are CrazyCrutches?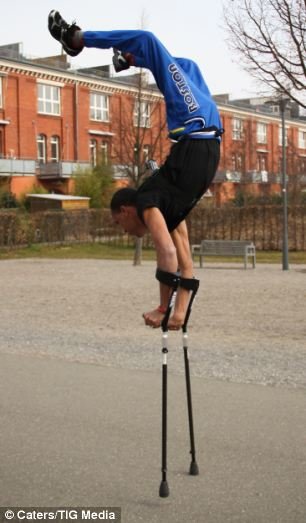 CrazyCrutches came about as a result of an active normal family (slightly more accident prone than some) spending time on crutches at various points of our lives. As parents it was hard to see the kids having to spend time on them, but the fact we couldn't make them a bit more interesting quickly, was very frustrating. They hated them and didn't want to use them. As a result we decided to create simple, full length designs that could be applied to the crutches and hopefully allow people of all ages to feel a bit more special, embrace the crutches in a more positive light and bring some smiles back........CrazyCrutches was born and is now able to offer children and adults of all ages, a simple, easy, fun and cost effective way to brighten up and personalise those boring looking crutches
We are continuing to expand our range and would love to hear from you
(click here)
Who should get them? Everyone! Parents can buy for kids, kids can choose designs for their Mums, Dads, brothers or sisters and club or work colleagues might want to buy for their team or work mates…….there's no age limit and we hope there is a design here for all.
We hope by Introducing CrazyCrutches we can add some fun and excitement back to anyone having to use crutches. Simply choose your design from the drop-down menu, order online and receive your personalized crutch transfers via post.

Thanks and enjoy the site

The CrazyCrutches gang !